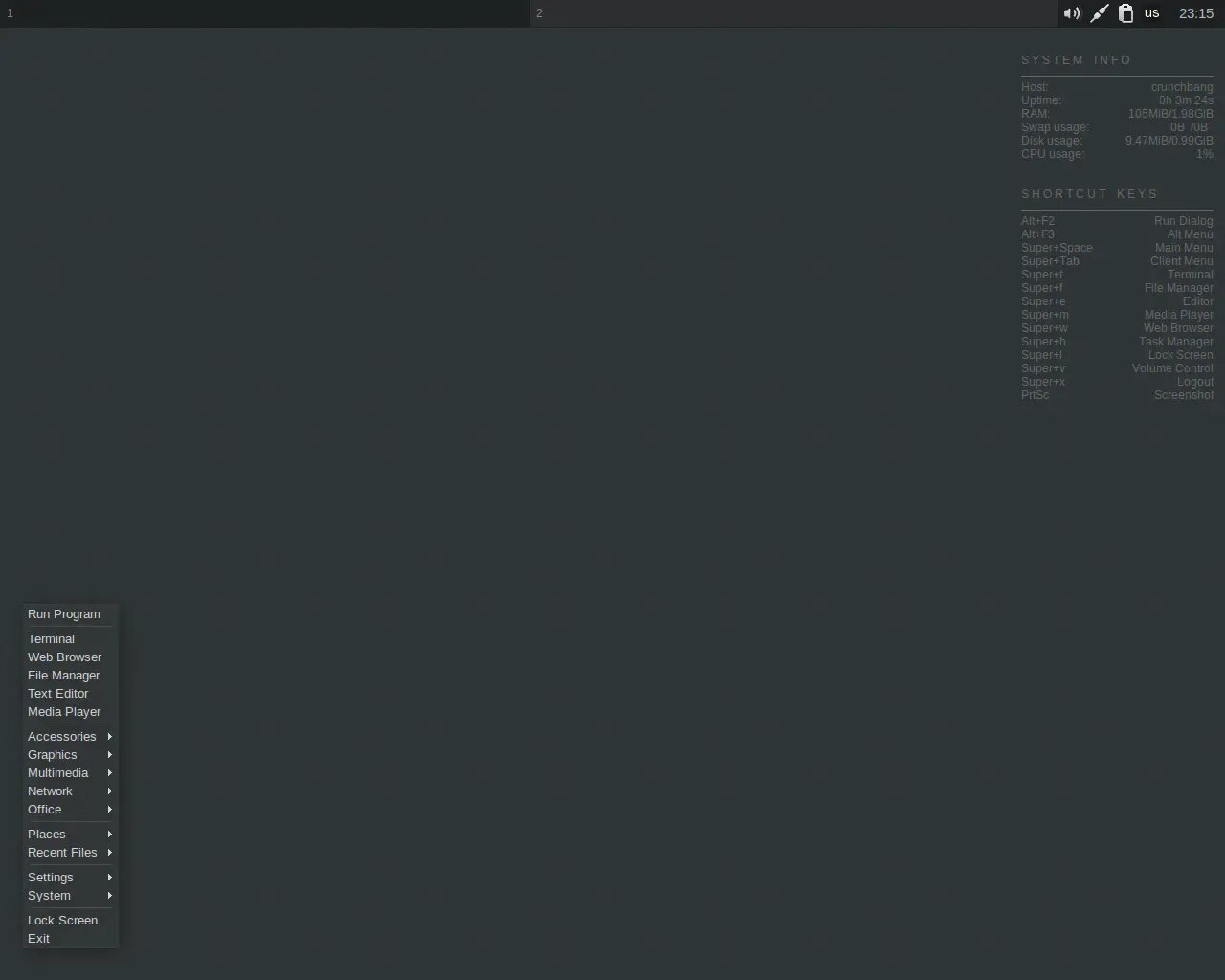 CrunchBang Linux was a distribution created by Philip Newborough. It was based on Debian GNU/Linux and used the Openbox window manager and GTK applications.
This distribution was designed to offer an excellent balance between speed and functionality, it was as stable as Debian itself, in addition to incorporating by default a minimalist and modern interface that could be customized to the extreme, which made this distribution perfect for productivity and to install on computers with few hardware resources.
On February 6, 2015, Newborough announced his withdrawal from the project, leaving it in the hands of the community, but those who picked up the baton did not uphold principles such as minimalism, lightness, and attention to detail. This article derives from the latter.